howard menu
1841 W. Howard St., Chicago, IL 773-764-7300. Please call ahead for carryout.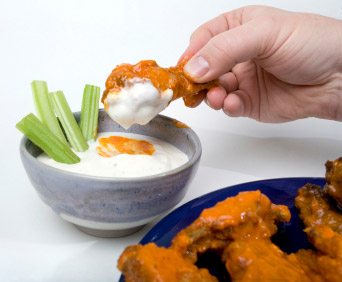 Open:
Sunday 11:30am - 10pm
Monday 10:30am - 9pm
Tuesday - Thursday 10:30am - 10pm
Friday & Saturday 10:30am - 11pm
BUFFALO JOE'S WINGS
Tossed to order in Joe's sauce; they're served hot and buttery with chilled celery sticks and ranch.

Single Order $7.99
Mild, Spicy, Suicide or BBQ.

Double Order $14.59

Single Party Pan $49.99
Serves 6-8, Wings Only!

Double Party Pan $89.99
Serves 16-24, Wings Only!

Celery & Ranch Dressing $6.59
A single pan of celery sticks with ranch cups.

12 oz. Bowl of any Sauce $3.29
With single or double pans only!

Pint of Ranch Dressing $4.49

Pint of Joe's Wing Sauce $5.99

Don't like bones? TRY OUR TENDERS!
**Party Pan of Tenders Available*

HOUSE SPECIALTY
FISH CHIPS
Small Nuggest of Joe's Fish
Choice of Cocktail or Tarter Sauce

Single Order 3.99

Double Order 6.79

Single Chips & Fries 4.99
Double Chips & Fries 7.79

Jumbo Shrimp Pound 10.39

Cocktail or Tartar Sauce 2 for $1

Jumbo Shrimp 1/2 Pound 6.79

Jumbo Shrimp Dinner 10.79
With Cole Slaw, Fries, Toasted Roll and Cocktail or Tartar Sauce.
SANDWICHES
Served on a Toasted Local Fresh Baked Roll

Extra Cheese Add 0.39

Joe's Fish Sandwich 5.29
Two hand-breaded filets with tartar sauce, lettuce and tomato.

Joe's Junior 3.99
One filet, same way!

Catfish Sandwich 4.99

Cajun Catfish Sandwich 4.99

BBQ Chicken 5.49

Grilled Chicken 5.49
Mayo, Lettuce & Tomato

Arizona Chicken 5.99
Lettuce, Tomato, Cheese, Bacon, Grilled Onions and Wing Sauce.
GUMBO, CHILI, & SOUP
Bowl 2.79
Pint 2.99
Quart 5.49
SEAFOOD DINNERS
With Cole Slaw, Fries, a Toasted Roll, & Cocktail or Tarter Sauce. Approx. 1/2 lb portion

Joe's Fish Dinner 6.59

Catfish Dinner 7.69

Cajun Catfish Dinner 7.69

Jumbo Shrimp Dinner 10.79
SEAFOOD ONLY
Joe's Fish

5 Piece 8.99
10 Piece 12.99

Jumbo Shrimp

Small 6.79
Large 10.39

Catfish

Small 5.19
Large 7.49

Cajun Catfish

Small 5.19
Large 7.49
RIB TIPS
French Fries and Bread, Served: BBQ, Mild, BBQ Spicy or BBQ Suicide.

Small Order 7.89

Large Order 11.29

Single Party Pan 35.99

Double Party Pan 59.99

CHICKEN TENDERS
Tender Strips of Chicken Breast with our Special Blend of Seasonings.

Chicken Tender Dinner 6.79
Half pound of chicken tenders with fries, coleslaw, toasted roll and BBQ (mild, spicy or ranch dressing)

Chicken Tenders Small 4.79

Chicken Tenders Large 6.99
BURGERS 1/4 Pounder
Condiments: Ketchup, Mustard, Pickle, Lettuce, Tomato, and Onions.

Single Burger 2.99

Single Cheeseburger 3.29

1/2 Lb. Double Burger 3.59

Double Cheeseburger 4.89

Bacon Double Cheese 5.49

BAKED POTATOES
Plain with Butter 2.49

With Sour Cream 2.99

Sour Cream & Bacon Crumbles 3.29

Steamed Broccoli & Cheddar Cheese 2.49

Mexican Potato 4.49
Chili, cheese, sour cream, jalapeno, peppers, and tortilla chips!
SIDES
French Fries 1.79

Cheese Fries 2.59

Spicy Cheese Fries 2.99
Hot Cheese, Hot Sauce, and Topped with Hot Jalapenos.

Buffalo Nachos 5.99
Tortilla chips served with chili, cheese, lettuce, tomatoes, sour cream, and sliced jalapenos.

Corn on the Cob 1.49

Fried Mushrooms 2.99

Cole Slaw .69

Large Cole Slaw 1.99

Toasted Roll .79
SALADS
House Salad

Sm. 2.99
Large 3.99

Grilled Chicken Salad

Sm. 4.69
Large 5.69
EXTRAS
Slice of Cheese .39

Fish Filet 2.89

Sauces 2 for .99
Cocktail, Tartar, Ranch, & Cheese

Peppers .49

DESSERTS
Oatmeal Chocolate Chip Cookie .79
The most heavenly cookie with gooey chocolate chips

Cheesecake 2.49

Sweet Potato Pie 2.49

DRINKS
Featuring "RC" Products

Per Can .69
Per Litre 1.29